Best Inc. 3PL (Third-Party Logistics) Services
Best Inc. provides one-stop solution for clients. Single service is ideal for businesses that only need to solve one problem. However, brands very rarely have only one problem to solve. Since brands need the functionality to solve multiple problems at once, the best way to meet this need is with our all-in-one solution.
Faster order fulfillment. To meet the expectation of consumers demanding speed and accuracy for their purchases, fast and effective order fulfillment process is critical. With intelligent system and highly efficient fulfillment team, Best Inc. fulfills over 320 million orders through our warehouses and delivers over 7 billion parcels through our network each year. Our California and New Jersey warehouses cover over 500,000 sq. ft. and give our partners access to nationwide fulfillment while being able to utilize the same sophisticated and high quality operations we provide internationally.
More control over your logistics operations. You choose an order fulfillment partner that provides the level of service your customers expect.
Regulatory Navigation. Certain types of products, include cold storage, hazmat, nutraceuticals, wine and spirits, and more. They are expected to be controlled with many rules and regulations surrounding. Our facility is built to accommodate these regulations. 
Greater flexibility in product sourcing. When you use an E-commerce fulfillment business model, you can source products from more than one manufacturer and design your own custom goods. Orders that include products from multiple suppliers can ship in the same box, saving on shipping costs and improving customer experience.
Picking, packing, and shipping products Kiting and assembling products if necessary. 
Industry Expertise. Best Inc. offers a wide array of expertise that cannot be obtained without the proper connections from years of industry experience. We are able to combine a number of warehousing and fulfillment services all in one roof. Things like negotiating lower shipping rates, picking and packing efficiency, or materials management are areas of our expertise. 

Ship your products to Best Inc.'s warehouse locations
Products arrive and store in Best Inc.'s warehouse locations
Orders go directly from platforms and retail channels to best Inc.'s locations
Best Inc. picks and packs orders, provides value-added service (i.e, gift card insert, carton label for packages) is available by request.
Best Inc. ships orders as soon as they are ready. Most of the orders received will be shipped on the same day.
Orders are delivered to customers.
Unbeatable Geographical Advantages
Our global warehouses are strategically located so that you can get your products to your customers more quickly and affordably by shipping from any of our ecommerce fulfillment centers. No matter it is Amazon distribution center, Walmart fulfillment center, harbor, or airport, we got you covered. Short mileage means faster shipping, lower cost, and more sales.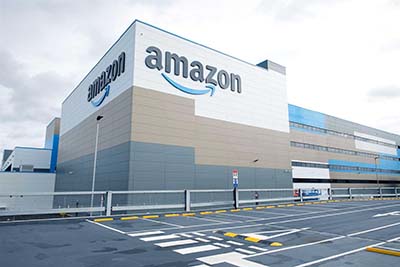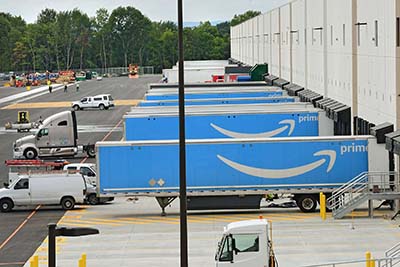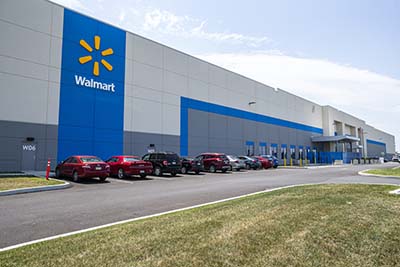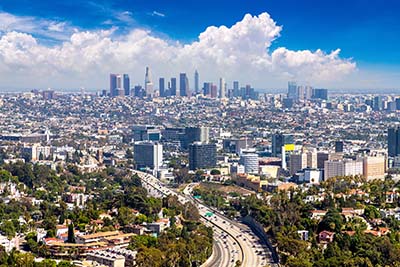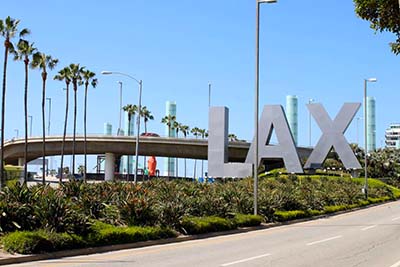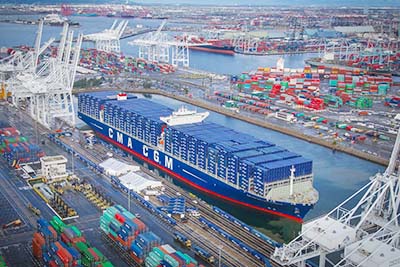 *All trademarks, logos and brand names are the property of their respective owners. All company, product and service names used in this newsletter are for identification purposes only.
We place huge value on strong relationships. Partner feedback is vital in helping us to get it right.
Thank you very much for your cooperation and support over the past year! The OTDT/DCR have all achieved their targets. We have been able to promptly adapt to various changes brought by the situation. We look forward to making great strides together this year.

French Multinational Company
Best Inc.s performance among the our carriers stood out significantly. Despite facing numerous challenges, Best Inc. promptly arranged vehicle pickups, persistently ensuring deliveries. As a result, the backlog of goods among our carriers was minimized. 

We've been working together for 2 years now. The Best Inc's warehouse has consistently maintained a high level of operational excellence, reflecting Best Inc.'s customer-centric corporate culture. We appreciate everyone's efforts and we will create a brighter future togehter.

All aspects of our work have been steadily progressing. We have successfully fulfilled daily order shipments, new product shelving, and sales returns, meeting both quantity and quality targets. we have efficiently and accurately completed this shipment, even faster than before. 

In February,  we had 15,000 new items arriving the warehouse daily. We needed to complete the inbound process on the same day. Best Inc.'s team actively collaborated with us on the inbound plan, worked OT for receiving until all the urgent new arrivals were successfully stored.

Best Inc. ensured the smooth delivery of our products during the holiday season. They went above and beyond, exceeding the agreed-upon daily operational targets on the first day. They successfully fulfilled our mission with excellent quality and quantity.

During the pandemic, Best Inc's team actively cooperated with our urgent rescheduling needs. Throughout the shipping process, your team worked around the clock, arranging personnel for receiving and shipping as well as coordinating with our team on various matters. 

Especially during the pandemic, with everyone's support, we had ensured the smooth delivery of goods. Your team's quick and efficient response to any issues that arose during this time is worth commending. we hope to maintain this customer-oriented service mindset.

Get your warehousing/fulfillment service today