Founded in 2007, BEST Inc. is an international logistics provider with operations spanning across the North America, Australia and Asia. We fulfill over 320 million orders through our warehouses and deliver over 7 billion parcels through our network each year. Our Los Angeles and New York warehouses cover over 500,000 sq. ft. and give our partners access to nationwide fulfillment while being able to utilize the same sophisticated and high quality operations we provide internationally.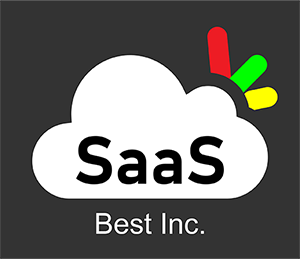 16 YEARS OF INDUSTRY INFLUENCE
Our self-developed OMS and WMS systems are well-known in the industry. They offer dedicated and responsive support for our users as well as detailed insight on system features and their function for the business. OMS has the ability to sync data with other sales channels and allow user to monitor inventory levels in real time. WMS helps manage both inbound and outbound processes and yields the highest degree of productivity and accuracy.
OMS Demo.
Instructor: Glen Elder, Software Engineering Manager at Best Inc.
∎ Smart Shipping Strategy
Based on the ship from and to locations and how fast the order needs to get there, we developed system algorithm to provide the best fit of carrier and service for our customers.
∎ Real-time Inventory Management
Better visibility of inventory will help our customers to optimize inventory levels to meet customer demand while minimizing excess stock. We developed a real-time inventory tracking to help our customers manage the inventory status in their own multiple locations.
WAREHOUSE MANAGEMENT SYSTEM
WMS is a task based warehouse management system that provides warehouses and distribution centers with tools to automate fulfilment operations and maximize productivity. The system is a cloud-based solution that provides real time inventory data, omnichannel order fulfilment, customizable business rules to optimize all operational processes.
ORDER FULFILLMENT & TRANSPORTATION
We provide one-stop solution for clients. Single service is ideal for businesses that only need to solve one problem. However, brands very rarely have only one problem to solve. Since brands need the functionality to solve multiple problems at once, the best way to meet this need is with our all-in-one solution.
Service coverage throughout the United States, China, and Southeast Asia
Reach 69% of Americans within 1-2 days via ground shipping. Reach 99% of Americans within 3 days.
Provide air freight to Canada, South America, Australia, and sea freight to Asia.
Our global warehouses are strategically located so that you can get your products to your customers more quickly and affordably by shipping from any of our ecommerce fulfillment centers. No matter it is Amazon distribution center, Walmart fulfillment center, harbor, or airport, we got you covered. Short mileage means faster shipping, lower cost, and more sales.
Our SaaS system supports over 100 E-commerce platforms.
This great integration provides additional options for clients to manage multichannel sales and fulfillment.
It supports all the major retail stores in the U.S.
Check out some of our retail store partners.
We care about our clients and what's best for them. Putting their needs at the heart of what we do has been our mission since Best Inc. was founded in 2007.
We endeavor to provide clients with personalized services, expert advice and peer-to-peer information to assist them.
Our mission is to empower business and enrich the lives of everyone we work with. These values continually drive us to create an exceptional service experience for our clients.
Learn why clients around the world choose Best Inc.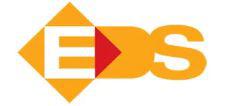 Founded in 1984. Provides cost-effective turnkey supply chain solutions around the world ever since.
We used to have slow and inaccurate billing issues, and we could not acquire accurate inventory and provide on-time shipping. Best Inc's SaaS helped us pull bills from E-commerce platforms, and we now have full supply chain control.

Malaysia biggest 3rd-party fulfillment provider which serves 70+ clients and its daily order is above 50,000.
We suffered from low efficiency of warehouse operations. Our packing box selections relied heavily on our workers' experience. We resolved these with Best Inc's user-defined different rating rules based on handling fees, value-added service and express. Only one click to get the bills that saved us lots of time.

Dropp Logistics' warehosues fulfill over 3,000 orders on regular days and over 9,000 orders on peak season days.
We had complicated return process in the past, and high customer complaints bothered us for a long time. It was easy to optimize return process with Best Inc.'s solutions. The full return process in system connected the warehouse and their clients without misunderstanding.
(Warehouse, Fulfillment) Services
Are you looking to streamline
your fulfillment processes and increase profits?
Let our SaaS and 3PL take care of your fulfillment solutions.​