SaaS, software as a service is a software licensing and delivery model in which software is licensed on a subscription basis and is centrally hosted.
With our SaaS solutions, you can operate shipping, fulfillment, warehouse management, order process, delivery, and return.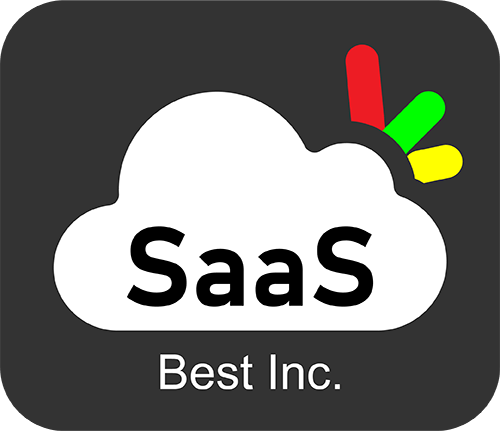 We provide 2 SaaS solutions
Do you have products to sell on
Amazon, Walmart, Target, Shopify, ebay and other platforms?
ERP, enterprise resource planning, is a type of software system that helps organizations automate and manage core business processes for optimal performance. ERP software coordinates the flow of data between a company's business processes, providing a single source of truth and streamlining operations across the enterprise. It's capable of linking a company's financials, supply chain, operations, commerce, reporting, manufacturing, and human resources activities on one platform.
After your processes, systems, and data are connected, you'll get the business intelligence, acceleration, and adaptability you need to start optimizing your operations.
What business functions can be optimized with ERP?
3 ways an ERP system can improve your business
With solutions that use AI, you'll access insights that enhance your decision making and reveal ways to improve operational performance going forward.
By connecting processes and data, you'll bring more visibility and flexibility to employees, helping them take action quickly and deliver more value across the business.
Many ERP solutions are built to adapt to your needs and grow with you, helping you proactively prepare for—and readily respond to—any operational disruption or market change.
Both private and 3PL warehouses use WMS to digitize and automate their warehouse operations. WMS is useful for all order fulfillment types including pallet in/pallet out, B2B, B2C, ecommerce business, and omni-channel, as the software allows warehouse users to manage inventory and transactions from a variety of receiving and sales channels. Furthermore, WMS can handle the needs of warehouses serving multiple industries and verticals including but not limited to retail, apparel, bulk goods, raw materials, cold storage, nutraceuticals & pharmaceuticals, wine & spirits, and hazardous materials.
Private warehouses will sometimes opt for an inventory management system (IMS) instead of a WMS because they only want to track inventory, but this software is extremely limited compared to WMS software and would not suit more complicated operations. Because of the versatility, adaptability, and customizability of WMS software, any warehousing operation – whether public or private – can benefit from using our WMS to record data on all the happenings within their warehouse. Both comprehensive and robust, WMS is the best solution for warehouses to manage order volume demands and keep track of all transactions performed by the warehouse.
WMS is a task-based warehouse management system that provides warehouses and distribution centers with tools to automate fulfilment operations and maximize productivity. The system is a cloud-based solution that provides real time inventory data, omnichannel order fulfilment, customizable business rules to optimize all operational processes.
Real time inventory and order updates
Customizable business rules
Web based access
Smart picking algorithms
Automated job creations
User friendly
Can be customized to improve efficiency in all areas and provides reports to show your improvements
Clustering Rule: Identifying the best order working group to rapidly improve the warehouse delivery efficiency.
Process Rule: Subdividing various process to meet requirements of different customers and obtain flexible service capabilities so that the warehouse has done business with various customers.
Intelligent Replenishment Rule: Timely replenishment to avoid warehouse explosion during promotions and guarantee the delivery timeliness.
Intelligent Task Allocation Rule: Business of different difficulty provided to employees with different skills for and scientific and reasonable dispatch of staff.
The WMS customizability is better suited for medium to large size businesses as well as those with multi-location needs. Your business will benefit from a lower initial investment cost, reduced IT needs, reduced transportation costs, transit time, turn-time, avoid shipment overlap, and a fast implementation time.
Beyond warehouse management(WMS) looms the more encompassing order management, which streamlines the administration of all business processes related to orders for goods or services with the help of OMS.
Based on the ship from and to locations and how fast the order needs to get there, we developed system algorithm to provide the best fit of carrier and service for our customers.
Real-Time Inventory Management
Real-time inventory tracking to help you manage the inventory status in your multiple locations. It helps you optimize inventory levels to meet your demands while minimizing excess stock.
Our OMS supports over 100 E-commerce platforms. This great integration provides additional options for clients to manage multichannel sales and fulfillment.
Support all major retail stores
Inventory Turnover Ratio. Managing inventory effectively and efficiently is important. To better understanding the data around inventory, OMS offers the Inventory Turnover Ratio function to help monitor inventory status.
Shipping Window – Scheduled Order Release. Clients are able to schedule the ship date for orders. Scheduled orders will be dispatched on specified date to meet their business needs.
Signed BOL copy for freight shipment. For Freight Shipment, signed BOL is required for clients and their customers. The copy of signed BOL is now available through email notification and order list.
Return shipping label with charge estimation. The shipping cost is now available for your reference. This will help our clients to evaluate the return cost before sending it to customers.
Packing material report. Our team understands the packing material is one of the important assets from our clients. OMS has added an indicator to identify packing material items to help our clients to monitor the status of all available packing materials.
Package first scan information is available for packages shipped by major carriers.
Modern markets demand warehouse agility.
Can your operations keep up?
Learn OMS in just 20 minutes. Master the industry-leading system and make your business better than ever.
Cloud-Based SaaS solutions
Our SaaS is completely cloud-based, and it is built on the trusted Microsoft Azure platform.
You do not have to purchase expensive licenses for systems that require costly servers to operate and then be maintained.
You can log in SaaS and operate on your laptop, desktop, iPad, iPhone, or Android phone anytime anywhere, because it is on the cloud. There is no limit to where you can go.
We provide on-site implementation service and professional training in the United Stated. 
In addition to local implementation, we provide customer service via telephone, email and social media (YouTube, Twitter, Instagram, LinkedIn, Facebook, Tiktok, and Wechat.)
Are you ready to use SaaS?